We work in our businesses every day. Carefully ticking off each task, working with colleagues, meeting the demands of our clients and customers - all important action steps. But when was the last time you took the time to step back, plan ahead further, or think a little more strategically?
Our Understanding Your Business Ideaflip templates set out a variety of processes. Each aims to help you and your team members to understand your business a little better - from detailed internal methods, to taking a birds-eye view.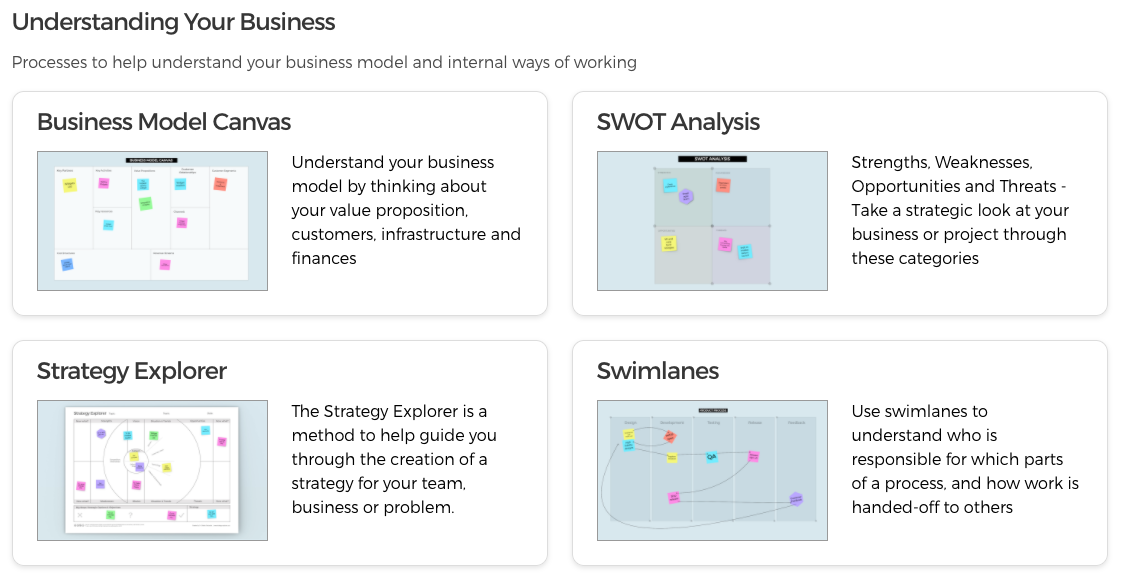 ...
View Full Post
---
Your meeting is overrunning. Someone's delivering an unhelpful monologue so you're clearing emails on the sly, wondering why you were invited. Sound familiar?
Meetings have become synonymous with wasted time. When working from home, the lack of actual human contact adds a whole new level of drudgery. We know. We've been there. We are there. But meetings don't have to be a necessary evil. After all, a meeting is just a bunch of people that need to have a chat. With a bit of attention, awareness, and creativity, you can make sure that discussions are useful, empowering, and maybe even fun.
Use our 5 criteria to steer your team towards holding an effective meeting.
...
View Full Post